World Diabetes Day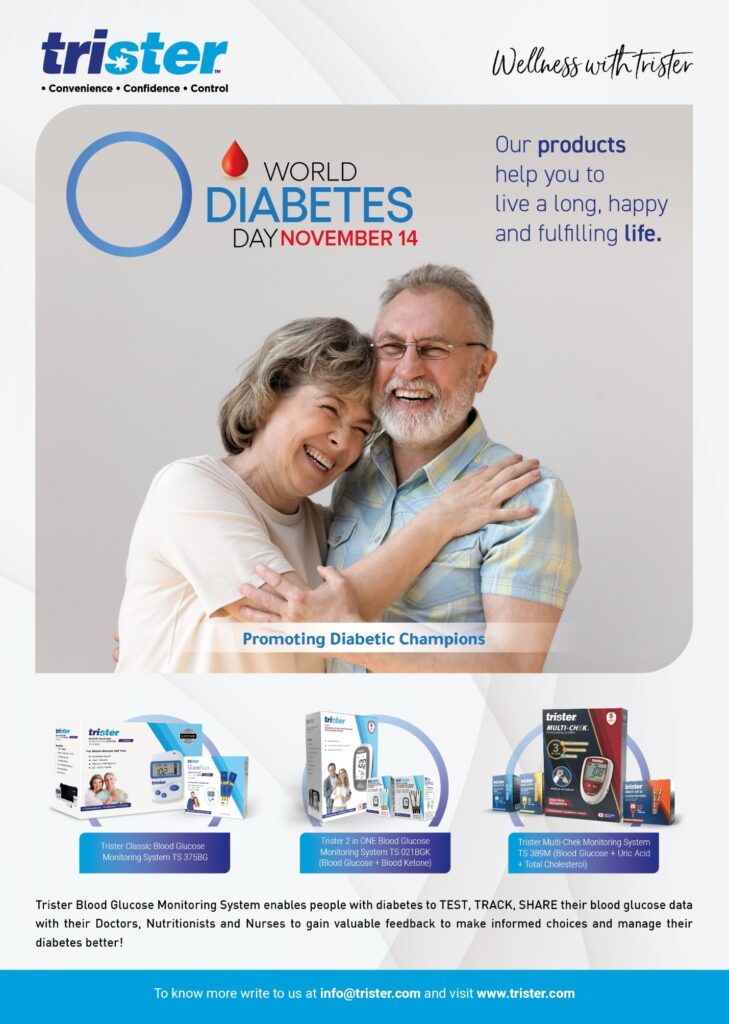 Research on diabetes continues to find new treatments and improve care protocols. Yet we see more and more people across the world getting diagnosed with the disease.
With advances in diabetes treatment, there is great potential for people with diabetes to manage their own care if they know what they can and should do.
Empowerment fosters independence, self-management and the ability to question and make informed choices. Caregivers must provide information and support while allowing the person with diabetes to make mistakes and learn from them.
Healthcare providers should not regard empowerment as a matter of political correctness but should view it as an essential part of caring for the patient. Empowering people with long-term health conditions enables us to build confidence and be active partners in their care and create Diabetes Champions.
Trister Middle East is an American medical device brand that recognises the need for more Diabetes Champions. It invites everyone with diabetes who want to become Diabetes Champions to connect with Trister to gain professional educational support.
Being a company that brings much required blood glucose monitoring systems to healthcare professionals for point-of-care testing and people with diabetes for self-monitoring, Trister has combined accuracy and precision with affordability, making the Trister Blood Glucose Meter and Test Strips one of the leading support tools for diabetics.
People with diabetes can get a Trister blood glucose meter and strip at all leading pharmacies including Life Pharmacies across the UAE. The meters come with a lifetime warranty and people can get technology upgrades to new devices launched by Trister with special additional privileges from time to time. Trister is committed to providing Diabetes Champions with these tools and more to become empowered at near zero cost.
So get in touch with Trister and become Diabetes Champions and say no to diabetes.